Lisa Graas is a Catholic convert and mom of four in the Diocese of Owensboro, Kentucky. She has been active in the pro-life movement since her conversion, serving as a crisis pregnancy counselor and on the Board of Directors at Kentucky Right to Life. She moderated a support group for Catholics with Bipolar Disorder for six years, having being diagnosed with both autism and Bipolar Disorder, and sometimes writes about mental health issues.
Where Lisa Graas is on the Political Spectrum:
Lisa Graas is a centrist social moderate
Right: 0, Authoritarian: 0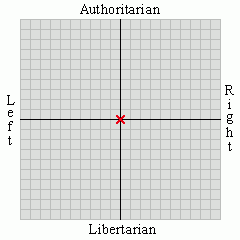 Lisa Graas' Foreign Policy Views
Score: 1.29


Lisa Graas' Culture War Stance
Score: 4.08


Take the Political Spectrum Quiz

Follow Lisa Graas on Twitter. Lisa Graas was voted the 2nd best Catholic to follow on Twitter, after the Pope, in About Catholicism's 2013 Reader's Choice Awards.